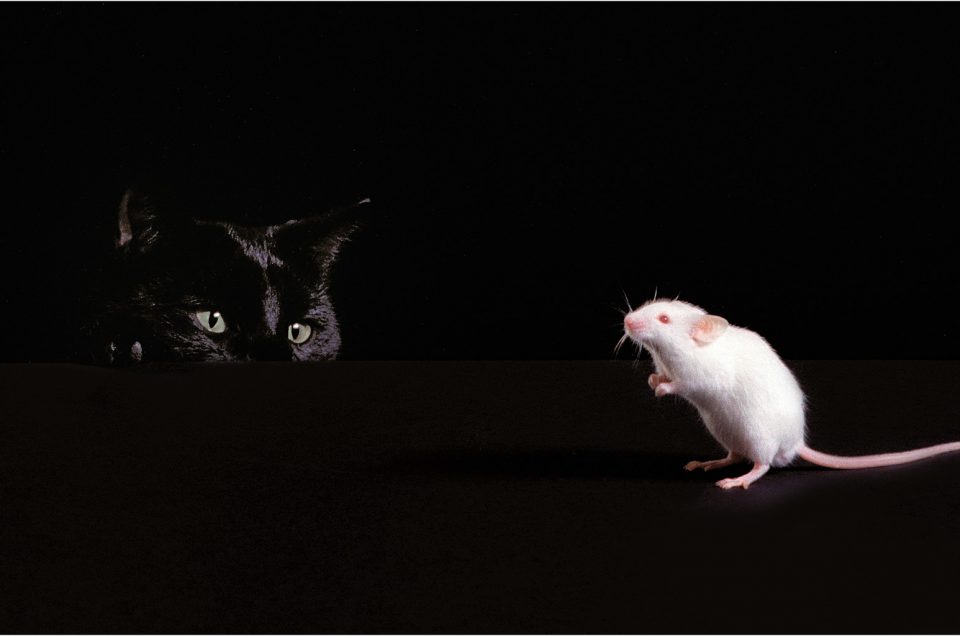 Chat noir et souris blanche / Black Cat and White Mouse
1984-08-28 In
Photos
<– Retour / Return
Un fond noir, une table recouverte de velours noir. Quelqu'un sous la table tient le chat. Une autre personne place la souris près des yeux du chat à plusieurs reprises. Photographie prise en 1984 en argentique.
La souris ne s'est rendu compte de rien et n'a pas été stressée.
A black background, a table covered in black velvet. Somebody under the table holds the cat. Somebody else places the mouse near the eyes of the cat several times. Photograph taken in 1984 on film.
The didn't even realize what was going on and was not stressed.
---